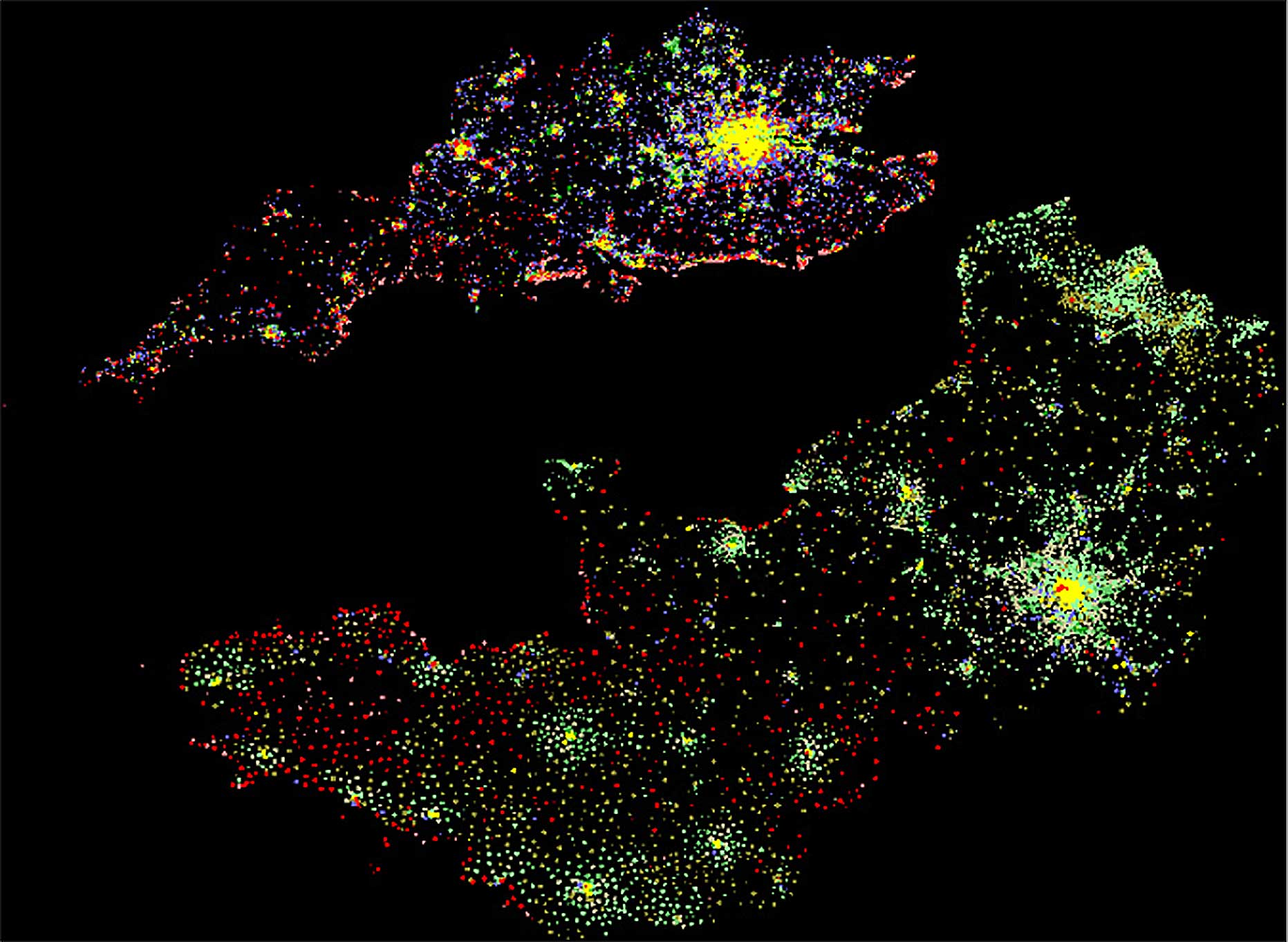 Classification of the population into 9 classes of ages by Kelvyn Jones
© Atlas Transmanche Espace Manche, 1998.
This mosaic looks like a satellite view of the Transmanche area by night, but it is not the reality.
Urban areas, coastal areas and the "empty" areas of men differ significantly, it is a typology conducted in 1994 by Kelvyn Jones. This typology based on a classification into nine classes of the Transmanche population by square kilometres was build at the beginning of the cross-border atlas research program. Each colour square represents a population structure appearing as dominant. Red and pink pixels along the coastlines in France and more in England corresponding to the dominance of older age classes on the rest of population. The English coast is also called "Costa Geriatrica." Urban centres appear clearly in yellow, characterizing the areas allowing a majority of age between 20 and 50 years. Around these centres stand out clearly in green and khaki, areas dominated by families with children (ages of 30-50 and 0-20 years classes) which are mixed age classes in beige characterizing the 30-40 years, all looking for pleasant living areas, price of land affordable, close to large urban centres and workplaces potentials. Finally, the rural is characterized by a lot of small urban units  in particularly in England around the London city.
This x-ray of the demographic structure of cross-border populations built twenty years ago demonstrates the Transmanche demography, particularly on ageing. What was 20 years ago in England is a reality today on the French coastline. Aging is a reality today.
top